Our Monitoring
As part of our project we collected data from 3 separated houses in Scotland using ELTEK monitoring equipment. To see more details of the houses that we monitored click here .
The University provided us with some ELTEK monitoring equipment and the software required to load the collected data onto a computer from the data logger. This equipment was put into each house separately to monitor their heat pump and entire hot water system. The equipment uses measuring devices attached to small transmitters to periodically transmit the data back to a central logger where it is stored until it can be copied onto a computer.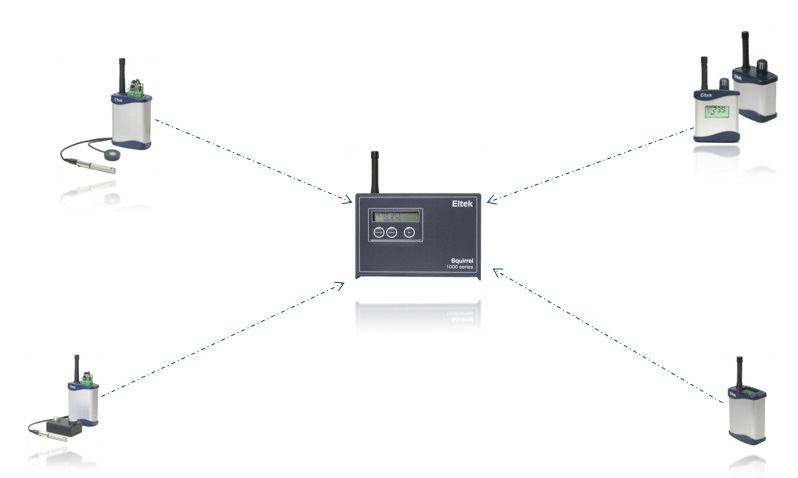 Different transmitters are needed for each type of measuring device:
Data-logger squirrel box
GC-05:- Air temperature
GS -42:- Used in conjunction with current clamps to measure the current at set points in the system
GS-32:- Used in conjunction with thermistors to measure the temperature at set points in the system
GD-14R:- Used in conjunction with an outdoor temperature and humidity probe
At each of the properties the same points were measured to give us an overall picture of how the heat pump was performing in relation to the hot water demand of the house.
The different points in each houses system that were measured:
Using GS-32
Temperature of DHW in/out of tank
Temperature of water to and from heat pump, measured at the tank
Temperature of water to and from heat pump, measured at the heat pump (not for all installations)
Temperature to and from the central heating
Temperature at set points in the tank
Using GD-14R
Outdoor temperature and humidity, recorded behind the heat pump at air inlet side
Using GS-42
Power to whole unit
Power to the heat pump
Power to pump for central heating
Power to pump for water between tank and heat pump
Using GC-05
Temperature in the main living area
Temperature outside
Temperature of air in front of heat pump at exit side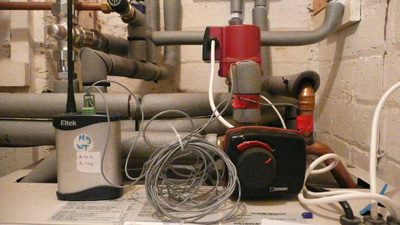 GS-32 measuring pipe temperatures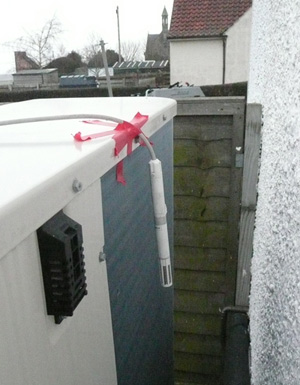 Temperature and humidity probe attached to the GD-14R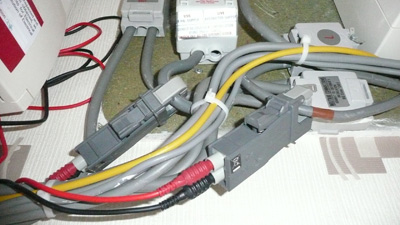 GS-42 measuring current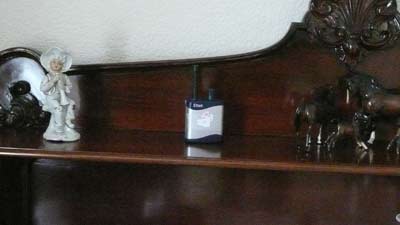 GC-05 measuring indoor air temperature