Project Presentation
The project has been carried out by 4 MSc students between February and April 2011 with the aim of trying to develop an understanding of the potential of CO2 heat pumps in the UK. CO2 offers a natural alternative to conventional refrigerants used in Heat Pumps. However, their performances seem sometimes to be lower than the estimation given by the manufacturers. This project will try to understand why, with the particular case study of the Sanyo eco cute system.
The project was broken down into different elements with each student focussing on particular parts and reporting back to the group and advisor during regular meetings. These different aspects of the project were:
A review of the main studies and material connected to heat pumps and CO2 heat pumps in particular
Undertaking our own monitoring studies on a number of dwellings across Scotland and analyzing the data collected
Using EES software to model the CO2 thermodynamic cycle and gain an understanding of the inner workings of the CO2 heat pump
Developing a simple empirical model which could be implemented in a dynamic modelling software like Esp-R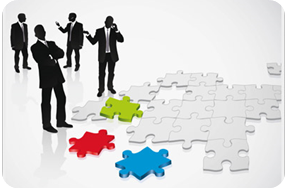 By undertaking the project in this manner we hoped to reach these main objectives
To understand the specific details of the CO2 refrigerant cycle
To understand the dynamics of the whole Sanyo Eco Cute system
To monitor and analyse existing installations
To develop a model of the CO2 Heat Pump
Through reaching the objectives set out at the start of our project we have been able to deliver:
An analysis of different installations in operation
A website to present our project
A model of a CO2 heat pump system for further implementation in Esp-r
The project was carried out in conjunction with the University of Strathclyde and a number of industrial contacts whose details can be found here .