Keep the balance!
The power grid is the interconnection between suppliers and consumers and needs to be balanced at all time year round. Any imbalances cause malfunctions and failures with expensive damage. Therefore, it is important to know the demand or load profile to match the power supply for compensation. In this project the assumptions have been made that a domestic load profile based on HOMER Energy database is scaled up to 300,000 households to roughly represent the demand of Glasgow.

The grey area in the following graph shows that the demand was fairly constant being slightly higher in winter season and lower in summer months. The supply side is based on the power output of 140 turbines each 2.3MW power capacity with wind data of the modelled year 2011. It shows high fluctuations simply because wind energy is a non-dispatchable resource and depends on the wind occurrence at a specific location. Therefore, it is necessary to match the supply and demand imbalance by storing oversupply at times when there is strong wind occurrence or high wind energy output and cover the demand by storage systems when there is undersupply.

The blue columns show that there was much excess energy in the months September to December as well as in May. On the contrary, there is a need of covering demand in summer and occasionally in spring. It must be mentioned that this is just example data for a specific year at a specific location without any generic statement for other years or other locations. How demand and supply is balanced by storage systems is explained in the section "Storage Capacity".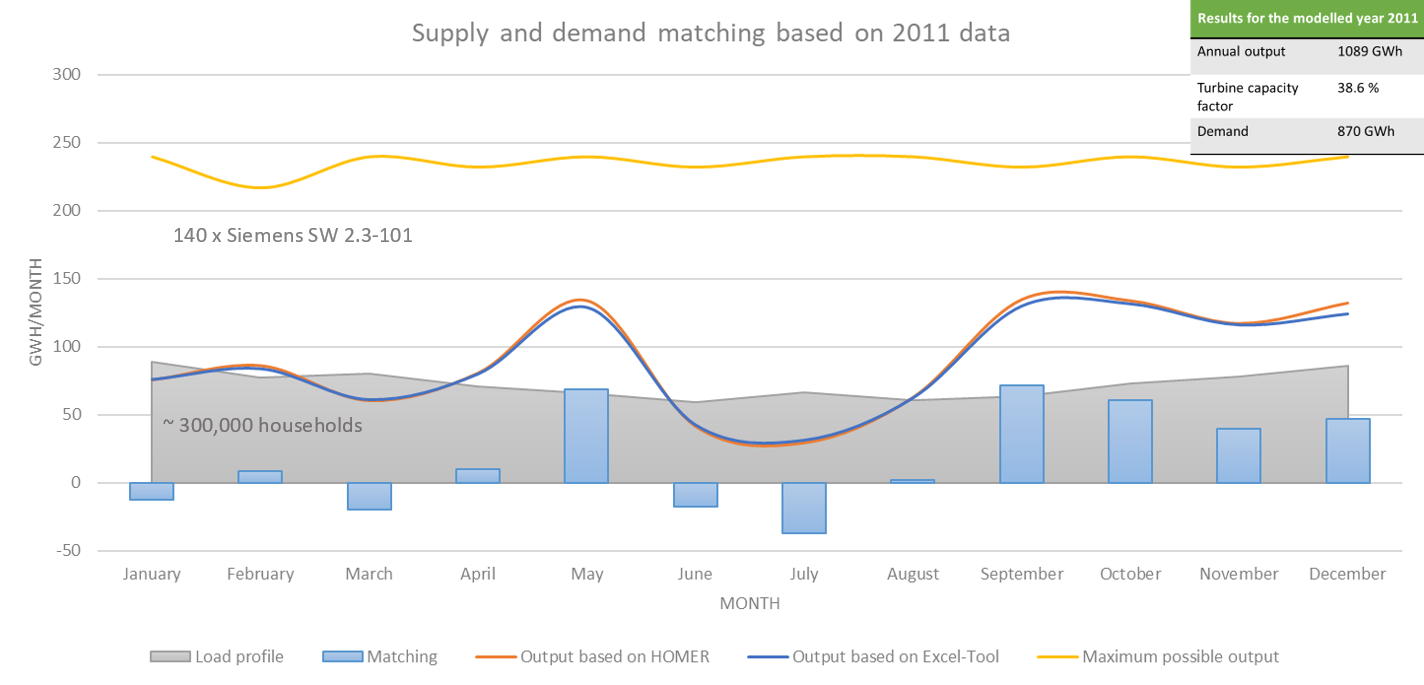 Resource image: http://solarpowerutah.com/living-off-the-grid/