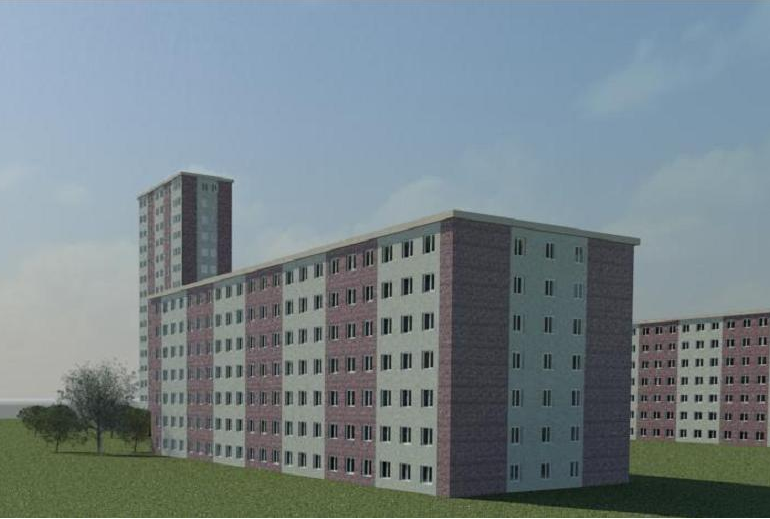 We believe that bringing electricity generation closer to home is a solution which meets tomorrow's needs of lower carbon emissions, whilst being entirely compatible with a more liberal renewable energy market in the future. Micro Combined Heat and Power (Micro-CHP) schemes provide this solution by reducing the dependency on the relatively expensive and inefficient national grid and making use of all of the waste heat in the process.
In the first 12 weeks of 2009, our team of MSc students pulled together to investigate how this concept can be realised. From our definition of sustainability we realised that it was our duty to focus our investigation on Social Housing within Glasgow. Not only are social tenents most vulnerable to fuel poverty, but social housing accounts for almost 1/4 of all domestic carbon emissions in Glasgow.
This website documents our journey from that initial brief to our final conclusions. We would like to introduce you to our Holistic Approach to Building Design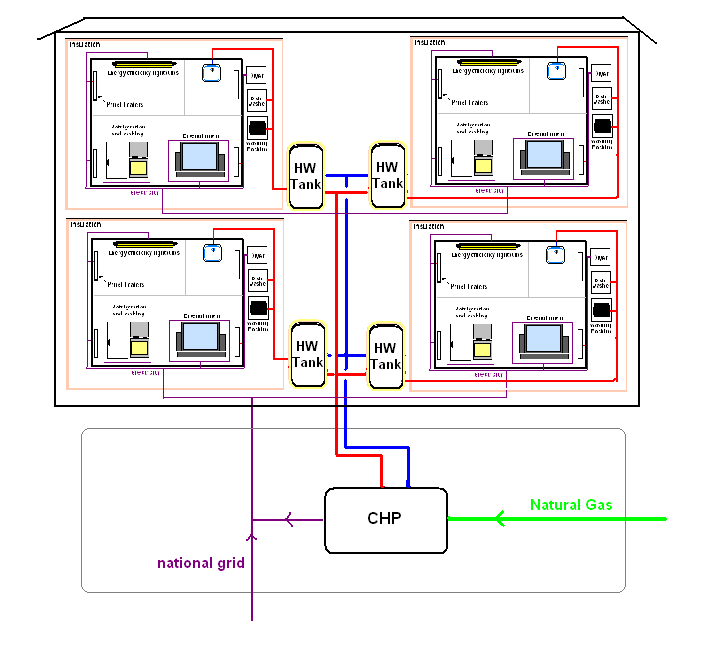 We had quite a task defining our project. In the end, our struggle to wade through the piles of information on the subject meant we have an exciting story to tell. We discovered that both demand side reduction (heat and electricity) and a new way of thinking in CHP system design (hot water) were required. We discovered that we can feasibly achieve a 63% reduction in energy bills, a 65% in carbon emissions and all for a payback of 4.6 years!
To bring our investigation back down to ground we focused our analysis on two case studies of social housing in Glasgow. Tenement Blocks account for 65% of Glasgow housing association stock and gave us a base for our micro-CHP study. High rise buildings account for a further 20% and are an infamous eye-sore of the city centre. Here we investigated the larger mini-CHP deployment.
For the technically minded, there is some further discussion on our analysis procedure, assumptions and discussions. Key in our analysis is the production of the energy profiles for both buildings. The electrical profiles were created using the Standard European Profile, the space heating from an ESP-r thermal model and the hot water from BRE recommended values.
The various analysis tools that were created for our study can be downloaded for free. Please follow the link for download page and information on the open-source license. (Note: the user accepts full responsibility for using these tools)
Please feel free to email with your comments or if you are interested in this area of research.
© University of Strathclyde 2009