The most fundamental answer is that Eigg shares many characteristics of Scotland as a whole but on a scale which has a more manageable solution.
One reason for the selection of Eigg for a case study is that it is revered as an exemplar case of an autonomous microgrid with high renewable penetration. However, the heating demand on Eigg is still met predominately through the use of fossil fuels. This bears much resemblance to Scotland as a whole. Scotland is looking towards a green electricity network, with high proportions of wind energy, and relies predominantly on fossil fuels for heat.
Eigg and the mainland face the same weather conditions and have access to comparable energy resources. Similar climates mean similar demand profiles and seasonal variations on the demand and supply sides.
As well as their similarities, Eigg and mainland Scotland also share some problems. In both cases any proposal would involve the retrofitting of an existing network. Both have limited access to hydro storage and face harsh winters with adverse weather conditions.
Eigg also has the facility to record and publish all the data from its generation technologies, which the group were granted access to. Previous work on the Isle of Eigg has also already been undertaken by Strathclyde University.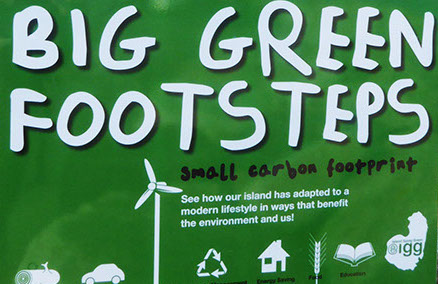 The sign at the ferry port welcoming visitors to the Isle of Eigg.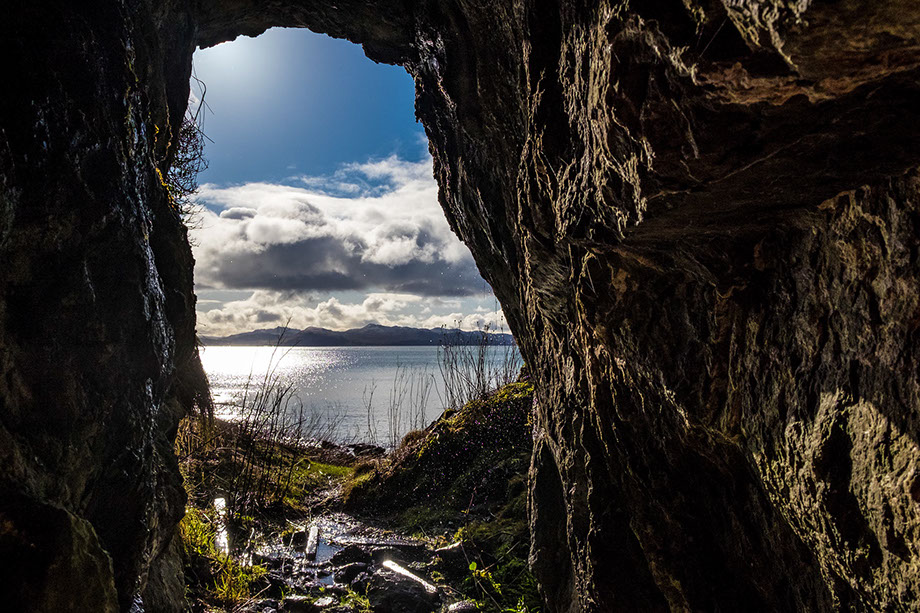 View from the massacre cave, Eigg's south coast
© University of Strathclyde | TEC Eigg | Sustainable Engineering 2016