Crew Transfer Vessels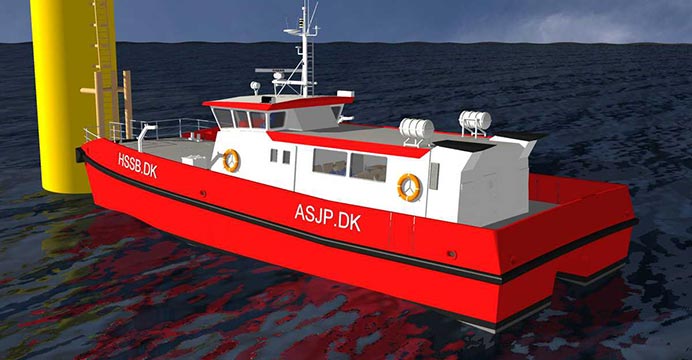 Currently used vessels, used as crew transfer vessels, are catamarans with 12-24 m length overall (lOA) that can allocate 12 passengers (approximately). Their wave height limit is 1.5 m, i.e. they cannot operate in the offshore environment when the waves are higher than 1.5 m. Also they can operate as far as 60 nominal miles from a base. Their economical speed isset to be approximately 20-25 knots. Possibly future designs will improve CTV technology and allow them to be used in higher waves or to transport more than 12 people. Also, future design (e.g. Small Waterplane-Area Twin Hull (SWATH) [6])would hopefully improve stability of the vessel and so offer more comfortable transfer for technicians. Those potential changes could improve O&M activities, and so allow CTVs to be applied in more complex tasks then they are used nowadays [6].
For this solution, jack-ups still have to be chartered or bought in a spot market to repair larger replacements. Also, if travelling times are too long, then an offshore accommodation will be required.