The Team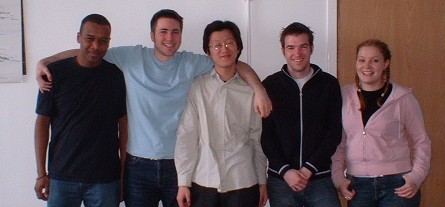 From the very beginning our team shared one thing in common, that was that we would each benefit from studying a subject that was topical, and ideally a little contentious. What is more, as we all came from different engineering disciples, the topic needed to be on something we could all contribute to. Road traffic, its cause and possible solutions satisfied these needs and then some. Each member of our team brought different skills and ideas to this project. They are:
Derek Weir

Derek is currently studying for the award of MSc Energy Systems and the Environment at the University of Strathclyde. He graduated in 2003, when he was awarded a BSc Computer and Electronic Systems from the University of Strathclyde.
Comment on the project:
"What attracted me to the topic was the fact that it greatly affects the way we live, and I felt that a positive contribution could be made . We underestimated the scope of the topic to start with; this led to discussions and debate regarding the direction that the project should take. I have enjoyed this project, working with the team and this course on the whole. Although we have presented two possible solutions, there is so much more that could be achieved by taking a different approach."
Contact e-mail: dweir@iee.org
HeeDong Oh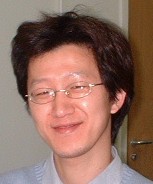 Hee dong graduated in 2000 from Inha University in Korea with a BEng in Mechanical Engineering. He worked for the Korean army for over two years during his study at University. After graduating from University he worked for Iljin Light Metal as a researcher where he was in charge of researching mechanical parts.
Comment on the project:
"I was mainly tasked with examining the relationship between travelling speed, fuel efficiency and emitted pollutants as well as considering what impact ISA would make to Glasgow. Although sometimes I could not understand very well what my team members where saying, they always helped me, I will never forget there help. I really enjoyed our project and I value the time spent working on it very much. I hope this project helps your study when you search about congestion and ISA systems. Finally, I hope everyone in my team and all the folks who visit this site are always happy in their life."
Contact e-mail: smcp94@naver.com
Leanne McMillan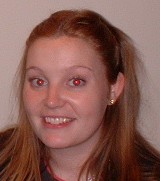 Leanne is currently studying for an MSc in Sustainable Engineering: Energy Systems and the Environment at University of Strathclyde. She graduated in the summer of 2002 with her first degree from Glasgow University where she was awarded a Bachelor of Engineering Honours Degree in Product Design Engineering.
Comment on this project:
"This was indeed a very controversial topic, one on which everyone had an opinion! As our research has deepened and become more detailed we have been increasingly fascinated by our findings. I have been heavily involved in researching Glasgow's air quality and the benefits of the future possibility of congestion charging. The project has taught me that it is possible and we can help make a difference in driving towards a sustainable future. Derek and I have put this web site together. We all hope you enjoy learning from it."
Contact e-mail: lovelea20@hotmail.com
Roy Maclean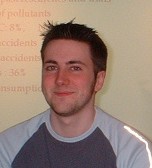 Roy graduated in 2002 from the University of Aberdeen with a BEng (Hons) in Electrical and Electronic Engineering. After graduating he worked for one year as an electrical engineer with Aker Kvaerner before returning to further education.
Comment on the project:
"During this project I investigated ITS and ISA systems in-depth. I was also responsible for managing the team progress as well as bringing together the fortnightly crits and final presentation. As I had little previous experience of working on transport related issues, I found the subject mater of this project challenging initially but more and more enjoyable as we progressed. As we worked through the project I realised just how vast and complex the area of transport is and I now believe there are few issues currently more pressing on our society then the increasing volume of vehicles on our roads. Hope you enjoy the site."
Contact e-mail: rmaclean@iee.org
Ayman Khalid Elsadig Elnaseih

Ayman graduated with a BSc Civil Engineering from Glasgow Caledonian University. He has worked for Al-Fahal Contracting CO.L.L.C and Seeb International Airport in Oman and the Sudanese telecommunications company (SUDATEL).
Comment on the project:
"Within our group project we all worked as a team, we had many brainstorming sessions which helped identify key issues to be discussed and tackled in the near future. Along the way we had some contradicting views and opinions but they all benefited the project. My role was focused on the technical aspects of ITS, which involved much research and also contacting car manufacturers."
Contact e-mail: ayman_elsadig@yahoo.co.uk
Top
© 2004 All rights reserved. Copyright of Derek Weir, Leanne McMillan, Roy MacLean, Hee Dong Oh & Ayman Elsadig